1 Aerocity Andheri Mumbai an enticing office suites
1 Aerocity Commercial Project Andheri Mumbai that has given a tremendous office space suites on a ready commercial complex. Mumbai is known as a commercial center and currently, the project has lead towards contributing the same growth along with some flexible-space options. The finest amenities with alluring infrastructure gives an ideal mix of business that is growing or established gets its standard commercial spaces. This project is hosted by NIBR Group who are the leaders for 50 years by creating an iconic landmark structure in the real estate field.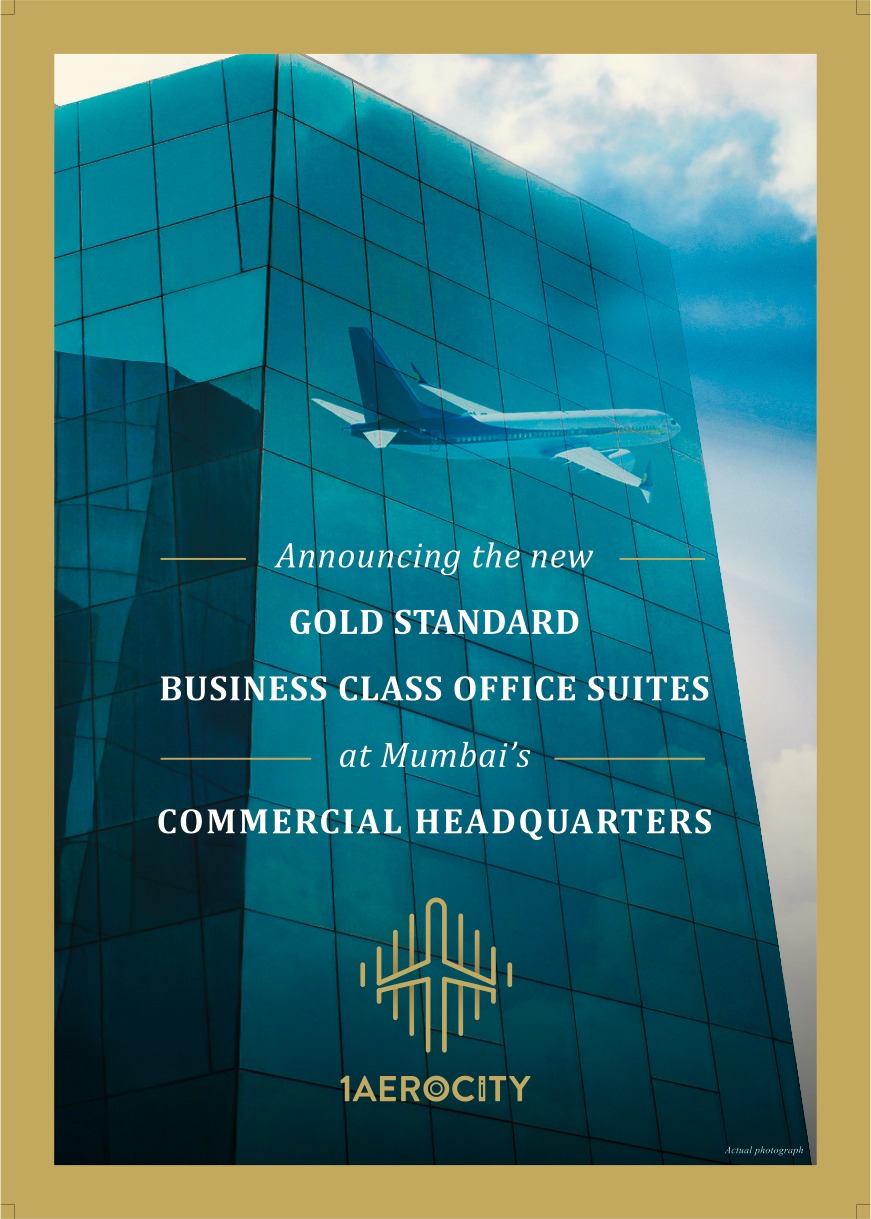 The project is situated next to an international airport.
Nearby hubs of MNCs MSMEs and various approaching with most of the 37% MMR assures high demand for businesses.
Nearby metro rail within a 15 minutes radius ecosystems.
Based at Andheri Kurla Road, Safed Paul, Sakinaka St Jude Church meets Maus Cinema on the road.
High standard possession opportunity with extra savings and incredible inaugural rates, as which will repay you great earnings for life.
Enables transport, retail, entertainment and dining facilities.
The suites are Vaastu compliant that resembles the interiors with a 5-star airport, hill and scenic city views.
Suitable for emerging or established businesses with around 1.25 cr, here your investment procures higher returns all life.
Zero risks with a protected investment features that yield immediate income with an appreciating lifetime cash flow with low investments and promised higher returns.
1 Aerocity Andheri East Mumbai provides standardized services and space that are super efficient with the finest amenities. The project encourages your investments by doubling up your earnings with just 60% indulgence. Due to nearby hotspots areas, gives a boosting flexible supply of growing businesses. You also get the benefit of their quality residential offering that begins with 2 cr. and yields around 45,000 rental income per month. Offering double the earnings sounds as one of the estimated income portals through which you get the earnings of around 60% as compared to a residential complex. Nearby spots and areas give an assured surfacing of businesses within the 1 Aerocity Commercial Project Andheri Mumbai ready to fit-out with a maximized quality office spaces.